Starting Voice and Video Calls
The Foxo Voice and Video calling feature is available for desktop across multiple bowsers and platforms. Enterprise Users can engage anyone across healthcare with just 1 click.
❗ Note that Foxo Voice and Video Calls are only available for Enterprise users.
To launch Foxo Voice and Video calls, simply click the ''Call'' button

available in the top right corner of any thread. Make sure to allow permissions (Pop-up, Microphone/Camera/Screen Share) as requested by the app or browser. This will open a call window where you have the following options:
Active Call Window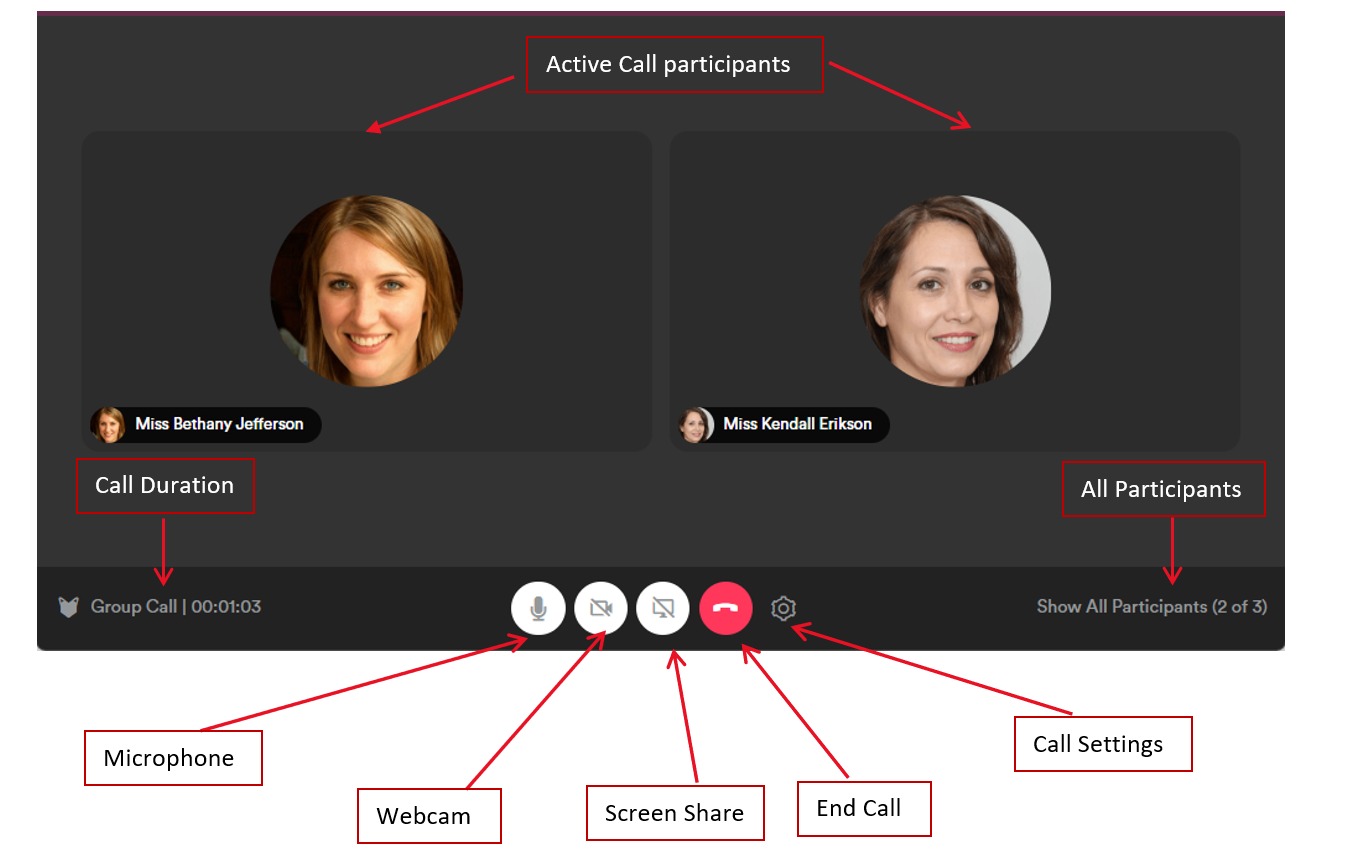 Call Settings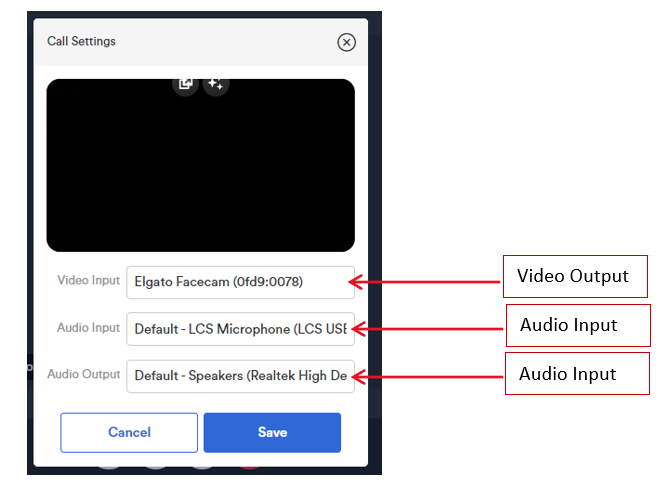 ✅ Make sure you Save settings before you close this window. They will be saved for your next call.
Call Participant List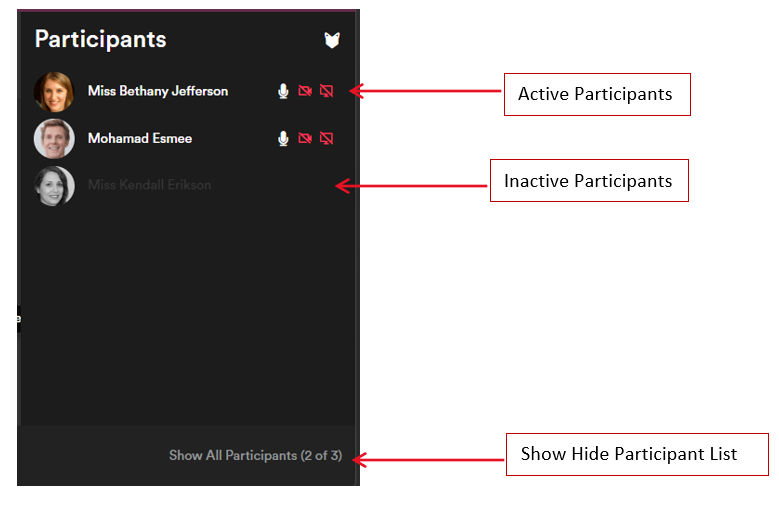 Sharing a call with team members
You can share a call link to other team members to join the call. Click on the Share icon in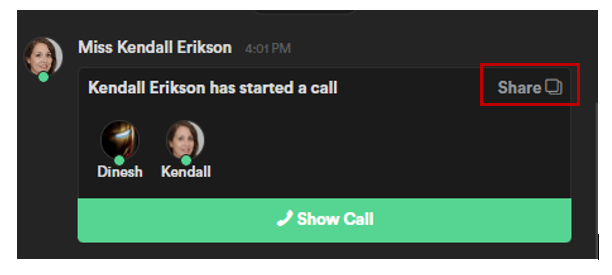 Good to know...
If you're the last participant on a call, it will end automatically after 10 secs unless you choose to stay in the meeting.
If you're waiting on a call for other participants to join, on-hold music will play 30 seconds after the call started. You have the option to pause the music.
If you can't find your active call window, click on the Show Call button to get back into the active call window.