Creating and Using the Patient Card
The Patient Card creates a rich contextual means of managing communication about a patient.
👍 Good to know...
Patient Cards are a way of generating referrals, clinical handovers or simply as a means of tracking your own patients
Create and distribute patient cards as a means of task allocation and tracking in organisations
Share Patient Cards to Single or Group Messages to facilitate multi-disciplinary team communication
👇 Steps to create a Patient Card
Select the Patients menu item, then select the plus icon
Complete the Patient demographic and Clinical information and click Save Changes

You now have a Patient Card that can be used for record-keeping, Referrals, Handovers and team collaboration

To upload Media (Images and PDFs), select Upload Media button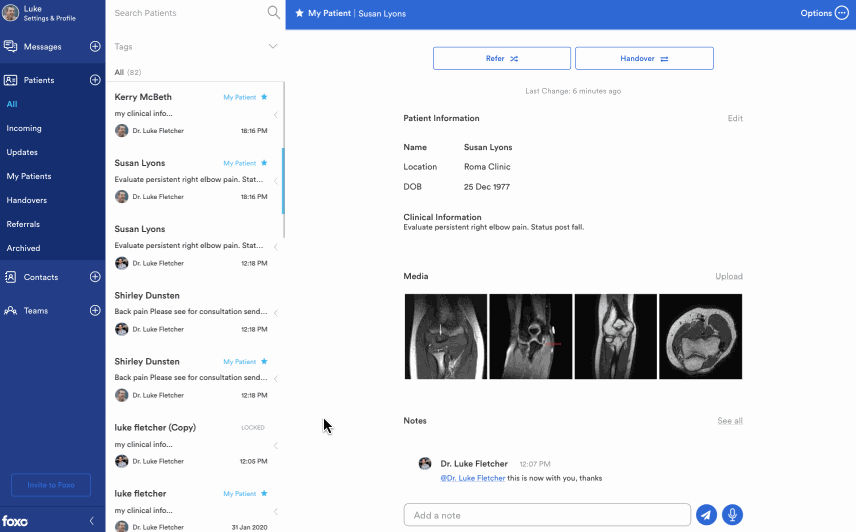 👇 Click on the arrows

in the bottom right corner to enlarge the image. Hover over

and click on

in the image below to find out more about the Patient Card.