Overview of Notifications
Manage and Customise Notifications
Foxo allows you to customise and manage notifications to suit your needs. You have full control over what notifications you'd like to receive (Messages, Patients, Cases) along with associated sounds.
1. Manage your notifications (Messages, Patient Cards, Cases)
Customise your Notifications (Messages, Patient Cards, Cases)
1.To manage your notifications, go to Settings & Profile.
2. Click on Settings.
3. Toggle on ''Allow Notifications'' for a more granular control over your notifications.
4. Select from the desired notifications.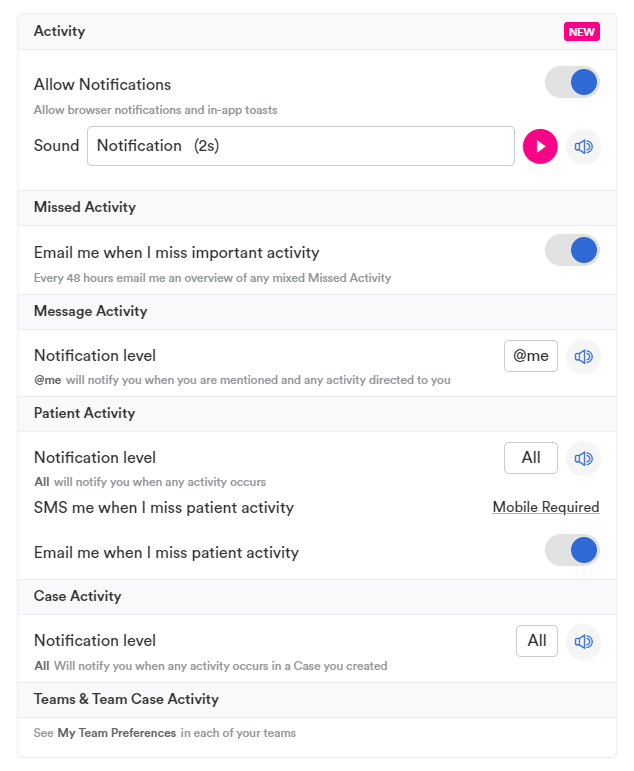 Manage Team Notifications
❗ To customise Team notifications (Team Chat & incoming Cases) go to the Team followed by Options in the top right corner and select "My Team Preferences".