After a Case is created, all members of the receiving Team are notified of the incoming Case and its priority. A member can then claim and action the Case, or if additional support is needed, triage it with other Teams
On this page:
💡 Good to know...
All Team members are notified of the incoming Case
All activity such as who has seen the incoming Case, read-receipts including date and time, and who has claimed the Case will be recorded in the Team Chat (which also acts as an Activity Log).
👇 Claiming a Case
1. Navigate to the Team that has received the Case and select the option View Case.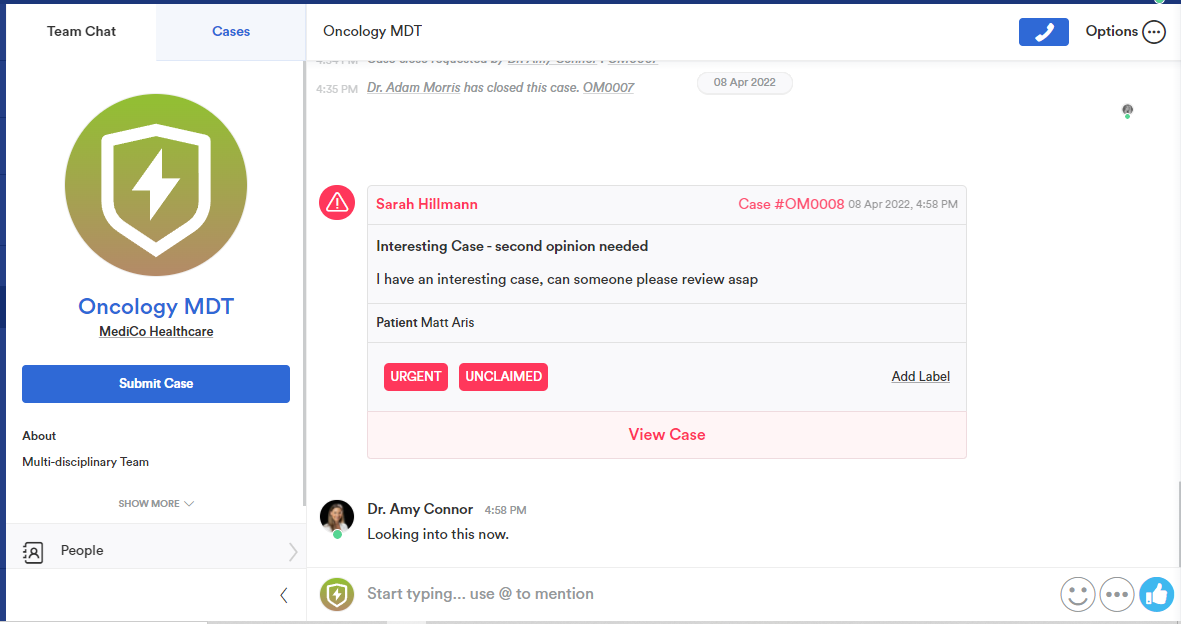 2. After accessing the Case, you have the option to claim it.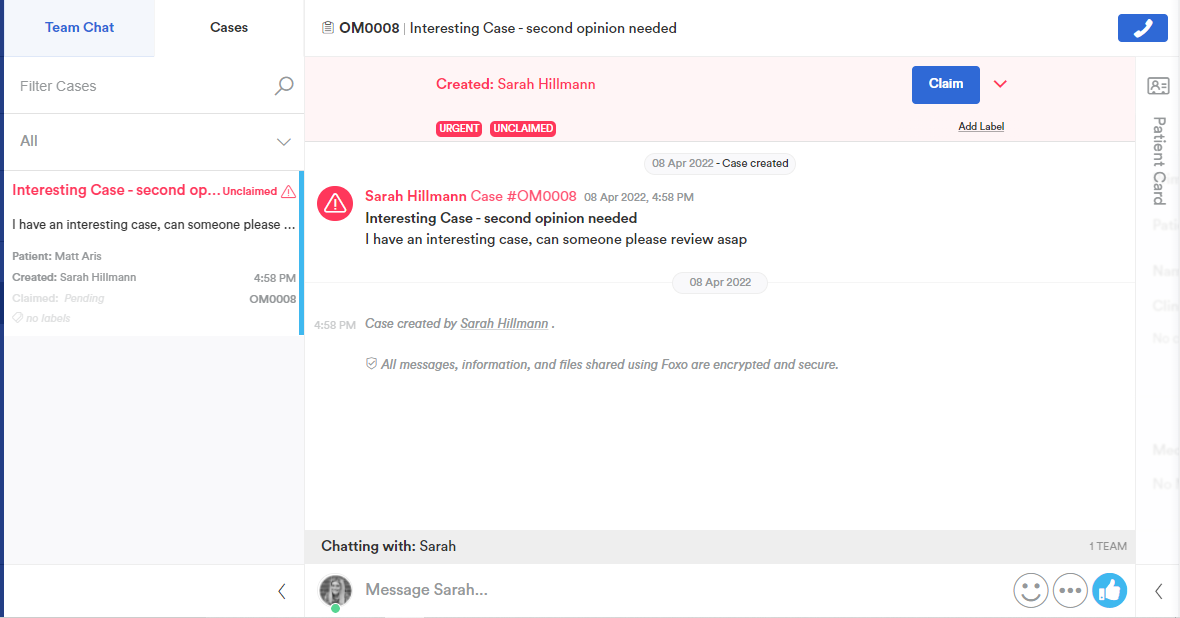 3. Action the Case: engage in a one-on-one conversation and provide a response in the message thread. You can also attach any requested media or files by using drag and drop or the three dots.
👇Triage the Case
1. If you need additional assistance from a specialised Team, you also have the option to share the Case with another Team.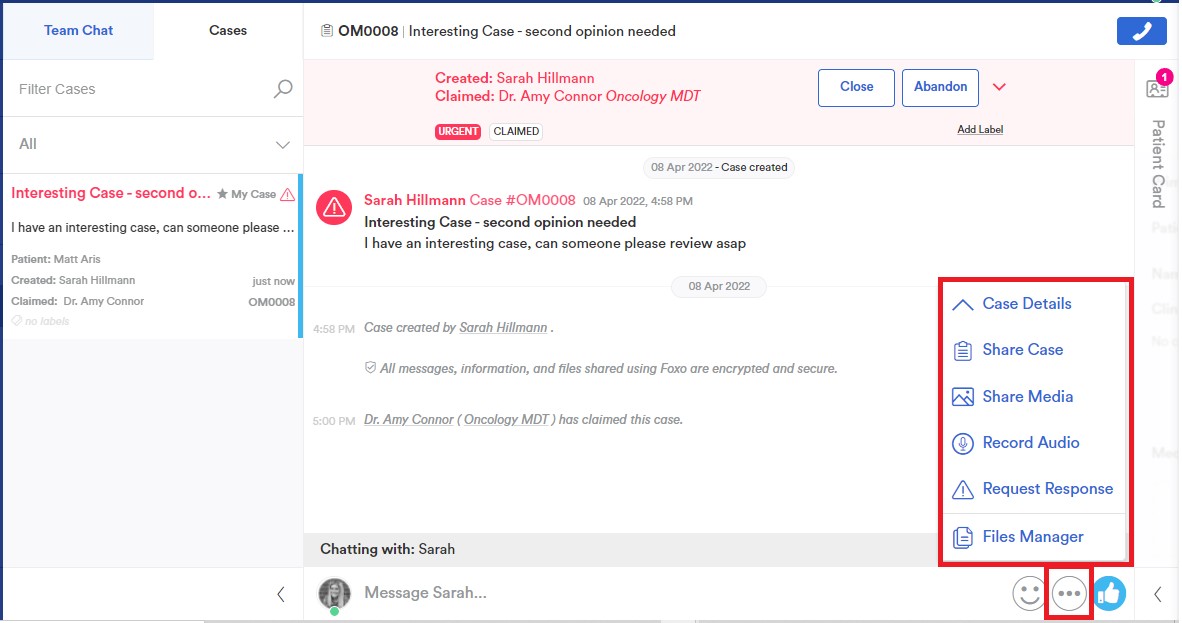 2. Request Response: If you need a specific team member to take action on the case or bring it to their attention, you can use the "Request Response" feature.
When you select "Request Response," the team member will receive an immediate notification indicating that their attention is needed. To ensure a timely response, the notification will remain unread until they have responded to the Case.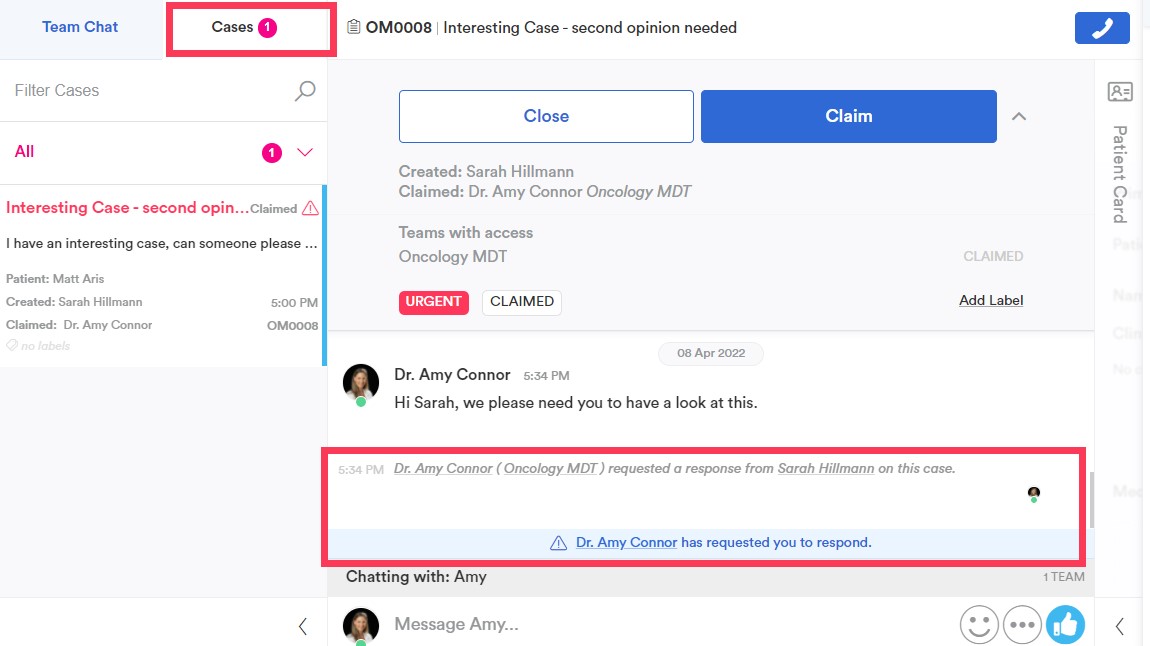 4. Once the Case has been actioned, make sure to request to close the Case. The Case creator will then have the option to confirm the closing of the Case or reopen it if further information or assistance is needed.
💡Requesting to close Cases is an important step for two reasons:
Informs the Case creator that the necessary work is complete.
Maintains a smaller Case list making it easier to keep track of remaining Cases.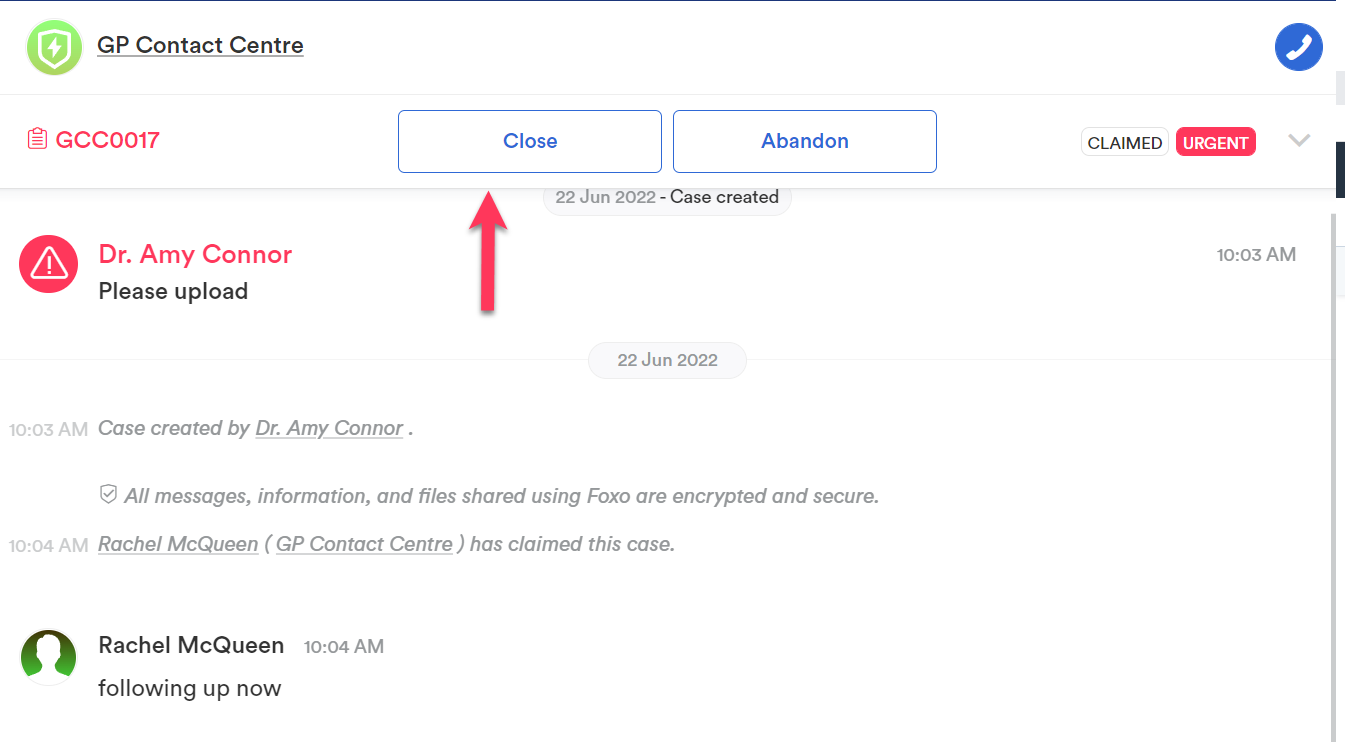 5. Auto-close of pending Cases
If no action is performed by the Case creator, the Case will be automatically closed after 7 days:

A message for auto-closure will be lodged in the Team and Case chat.
A countdown will be visible for the Case creator in the Case.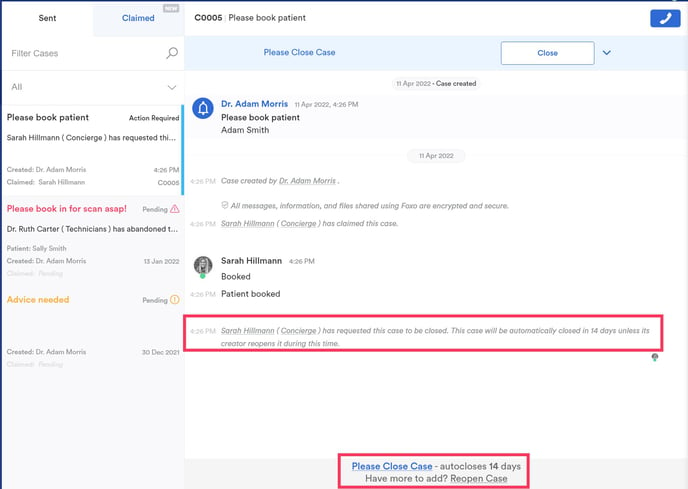 💡Good to know...
Only the Case creator can reopen and ultimately close the Case.