Applying Labels to Cases
Labels can be applied to a Case and used for filtering via the Case list. This allows you and your team members to group and search for specific Cases.
👍 Good to know...
When a label is applied, anyone in the Team can see and use it. Labels are often used for bookings teams, i.e.
"Called patient once, no answer", ''Follow-up Cases"
. Your team mates can see the applied label.
👇 Watch the quick How-To video below to learn more about how to create and apply labels to cases.
Step by Step:
Applying or Creating a Label is easy and can be done in two places.
1. From your Team under Team Chat as a new Case comes in: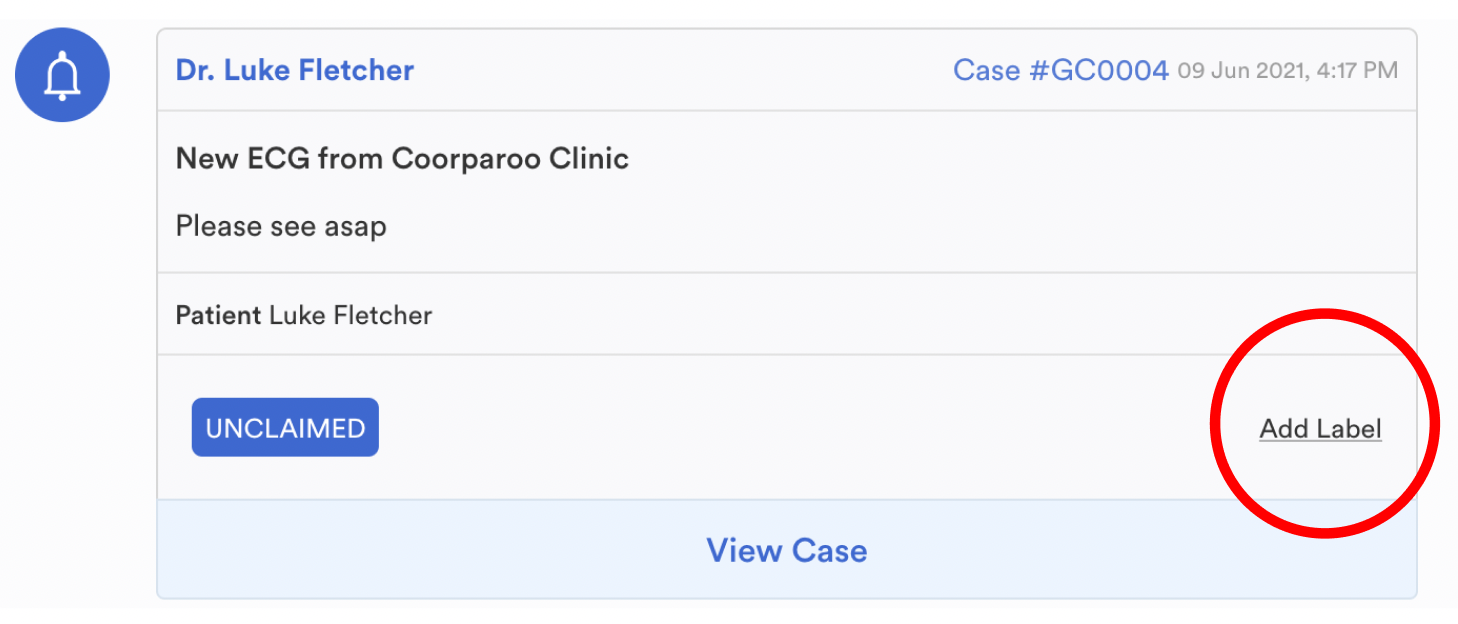 2. When viewing the Case (at the top). Make sure to click on the expand drop-down.
💡 Once you have created and applied a Label, you can then use the Case filter: