Refer and Handover patients on desktop (app.foxo.com) or using the mobile app (iOS and Android)
👇 There are some key differences between Referrals and Handovers:
A Referral can be sent to one or many recipients. The recipients can either be existing contacts or from outside your network via searching using name, specialty, or location.
A Handover can only be sent one to one recipient who must be within your contact list
A note can be added to provide more context
Both Referrals and Handovers can be assigned Priorities: Normal, High and Urgent
Steps
To get started, select a patient by selecting the

Patients menu, then

select a patient

To

Refer

or

Handover

a patient, select the appropriate tab within the Patient Card

To

Refer

select

one or more

contacts from the

My Contacts

list. Additionally, to refer to practitioners beyond your contact list, select the "Outside My Network" button to search the Network. To

Handover

select one contact from the

My Contacts

list

Add an optional Note to the referral. Notes added to referrals or handovers will be visible by all recipients of the referral pool
If you wish to include your provider number, select from the drop-down box. If you have not added your provider number to your profile, this can be added on the Profile page (see Completing your Profile)

Choose a priority status, then click

Send Referral

.

Your Patient Card will now appear as an Outgoing Referral or Outgoing Handover in your Patients List and recipients will receive a notification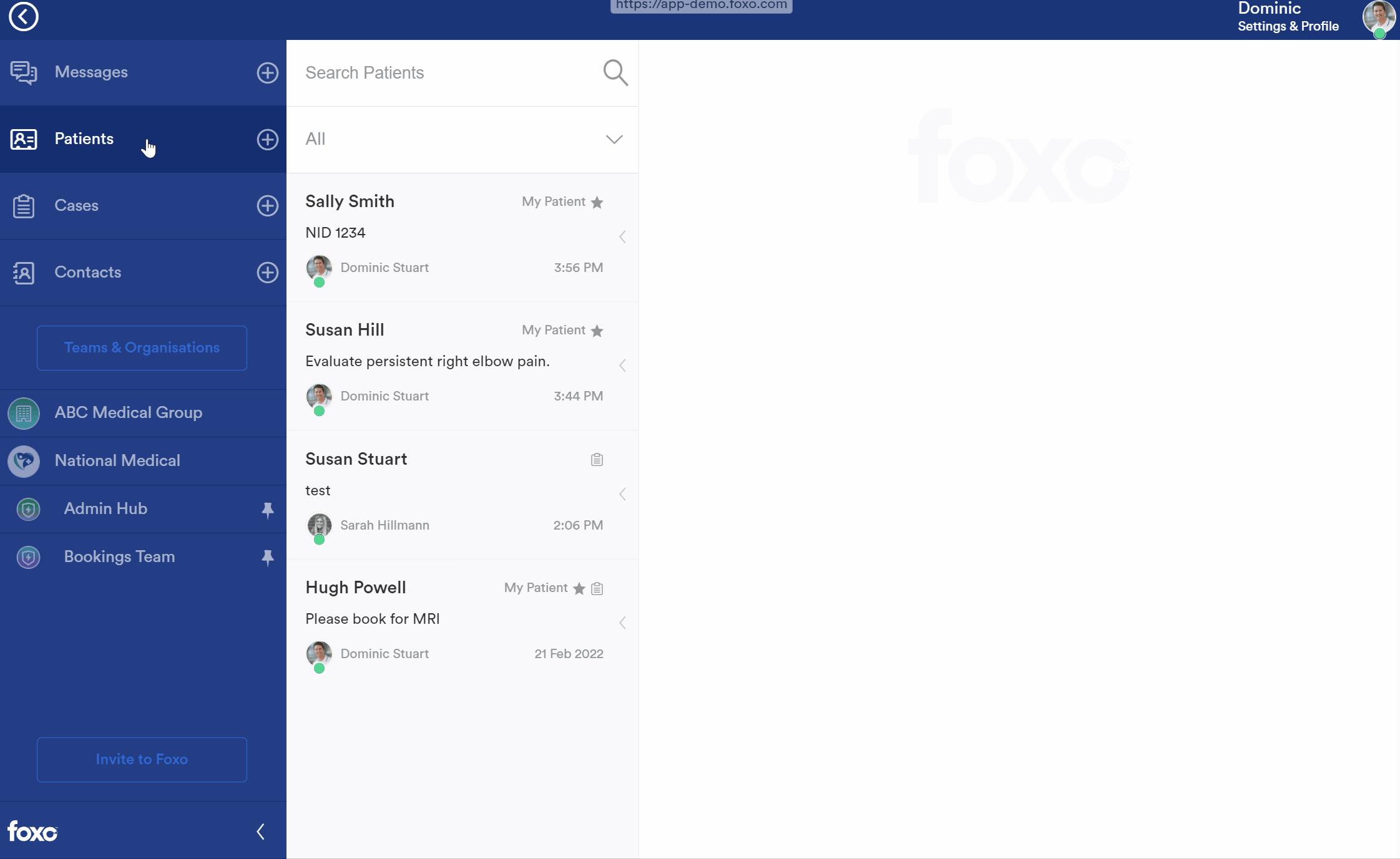 👍 Foxo Tip:
At any time after you create a Referral, you can subsequently add more recipients to the Referral pool simply by selecting the

icon on the patient card.