Navigating Foxo in MS Teams
The user interface of Foxo in MS Teams is very similar to the Foxo web and desktops app with a few exceptions as outlined below.
My Profile & Foxo Search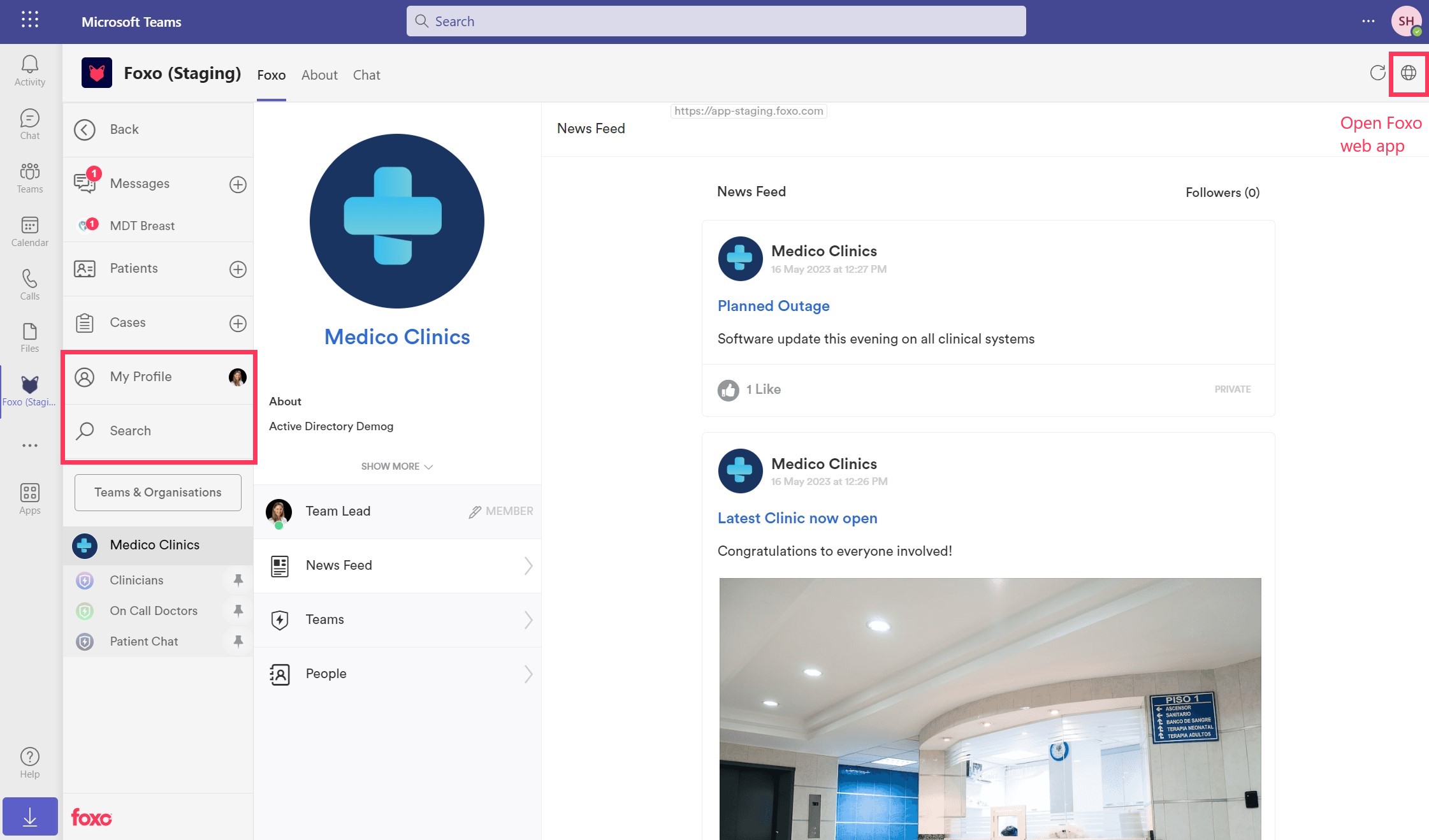 My Profile and Foxo's Global Search are located in the left navigation menu. All other features are located as in Foxo's web and desktops app. For a more detailed overview on how to navigate Foxo, click here.
👉 All features work exactly the same way as in the Foxo web and desktop app. Search the Help Hub to quickly find help articles on Foxo's key features.
The Chat Tab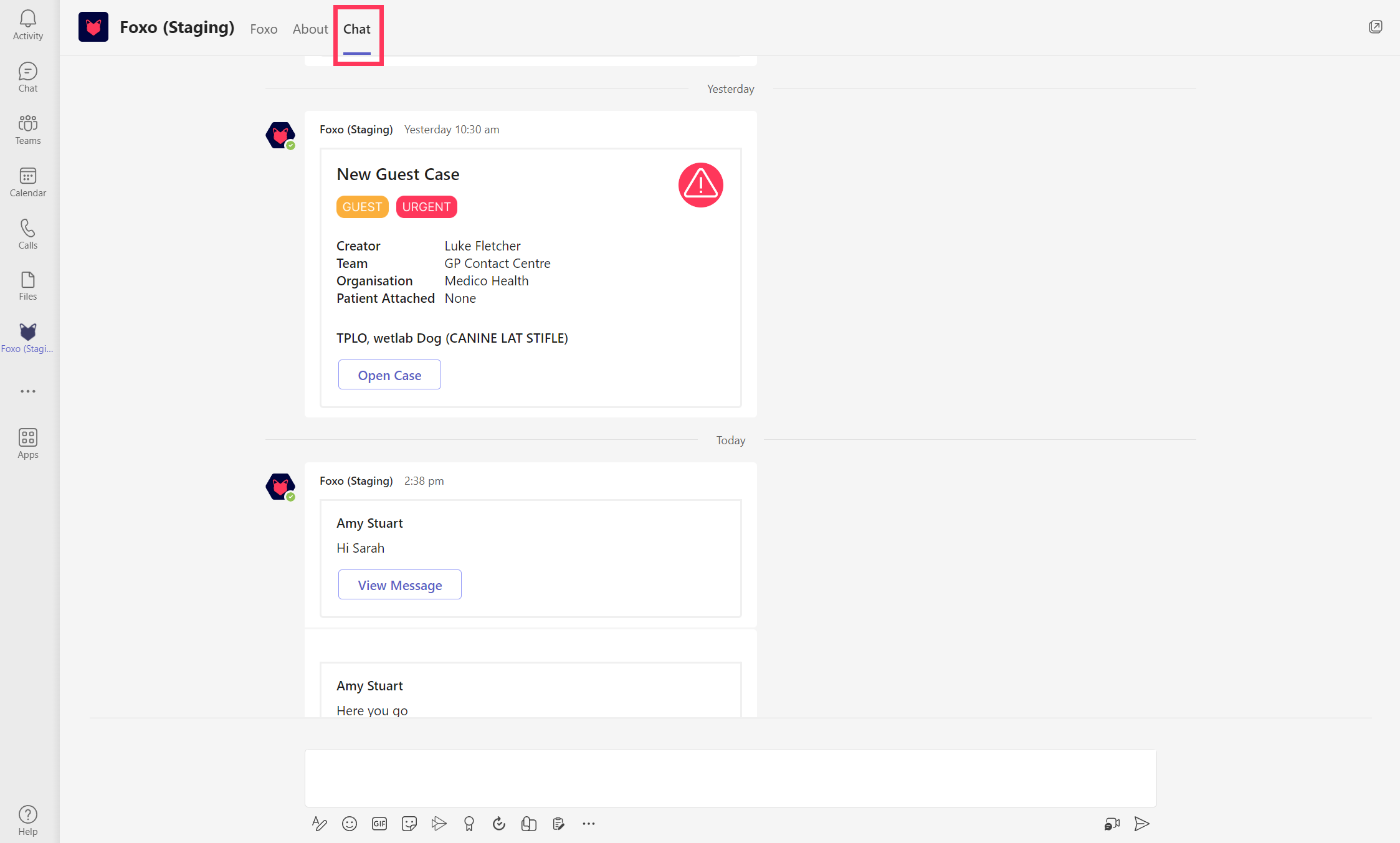 Under the Chat tab you will find an overview of all activity presented in convenient cards. The cards provide a summary of the most important information related to each activity. With just one click, you can easily access the activity directly from the card.
❗Do not reply in the Chat tab. Go back to Foxo to respond.