Adding Teams to your Karisma Integration
Adding a Team to your Foxo integration allows you to quickly send clinical cases for action
1. Open Foxo and visit your Integration page (click here)
2. Choose "Select Teams" and search for the Team you wish to connect with.
Selecting a Team lets you share a Patient directly to a clinical or clerical team on Foxo.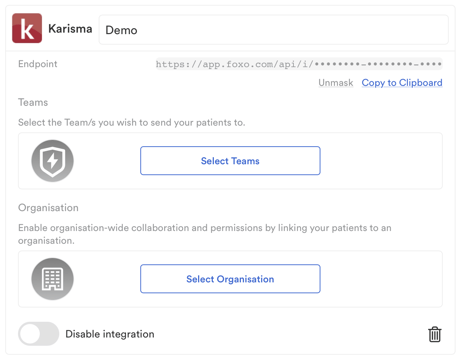 3. Start searching by the Team Name and press the blue plus (+) icon next to the team. You can choose multiple.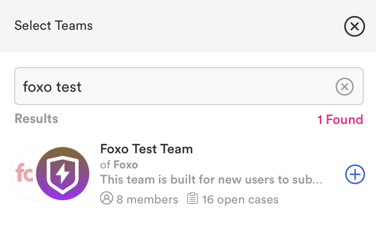 Press the tick button, then "Submit"
Using the Foxo integration in Karisma 3.0
To use the integration, simply navigate to your reports in Karisma. With a Report selected (pictured below) press "Push to Foxo" (1).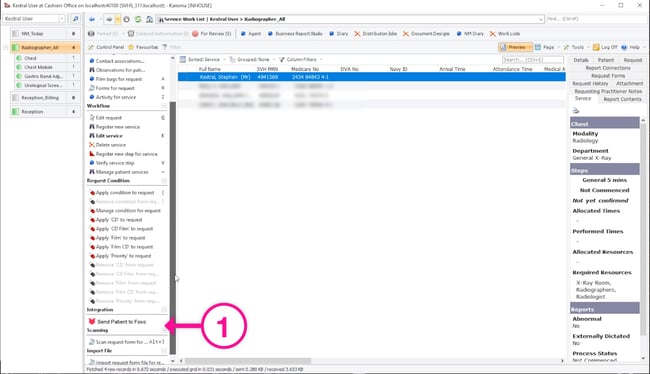 You can also do this directly from a Report by pressing the Foxo icon (2) shown below.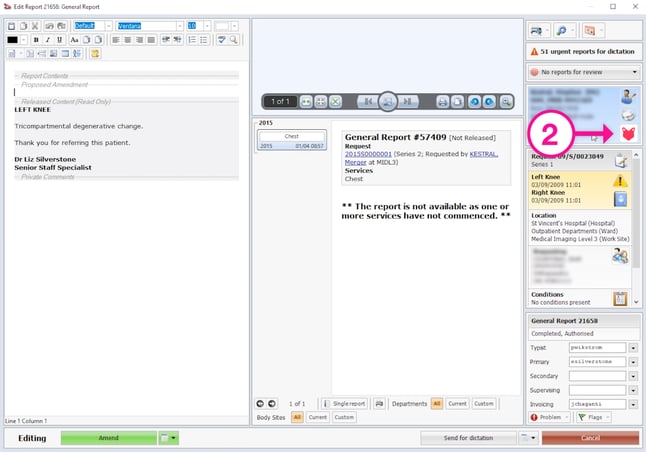 Once pressed, you'll see a popup window that lets you send the Patient to yourself or to one of the Teams you just added.