Moving Patient data from Karisma 3 to Foxo is just a few clicks away. We've outlined the process below.
This page contains:
How to use the Foxo Integration in Karisma 3.0
Setup
On your desktop, log in to Foxo and select over your profile image (top right)
Click on Integrations
Click on Add Integration
Shortcut to your Integration setup: click here.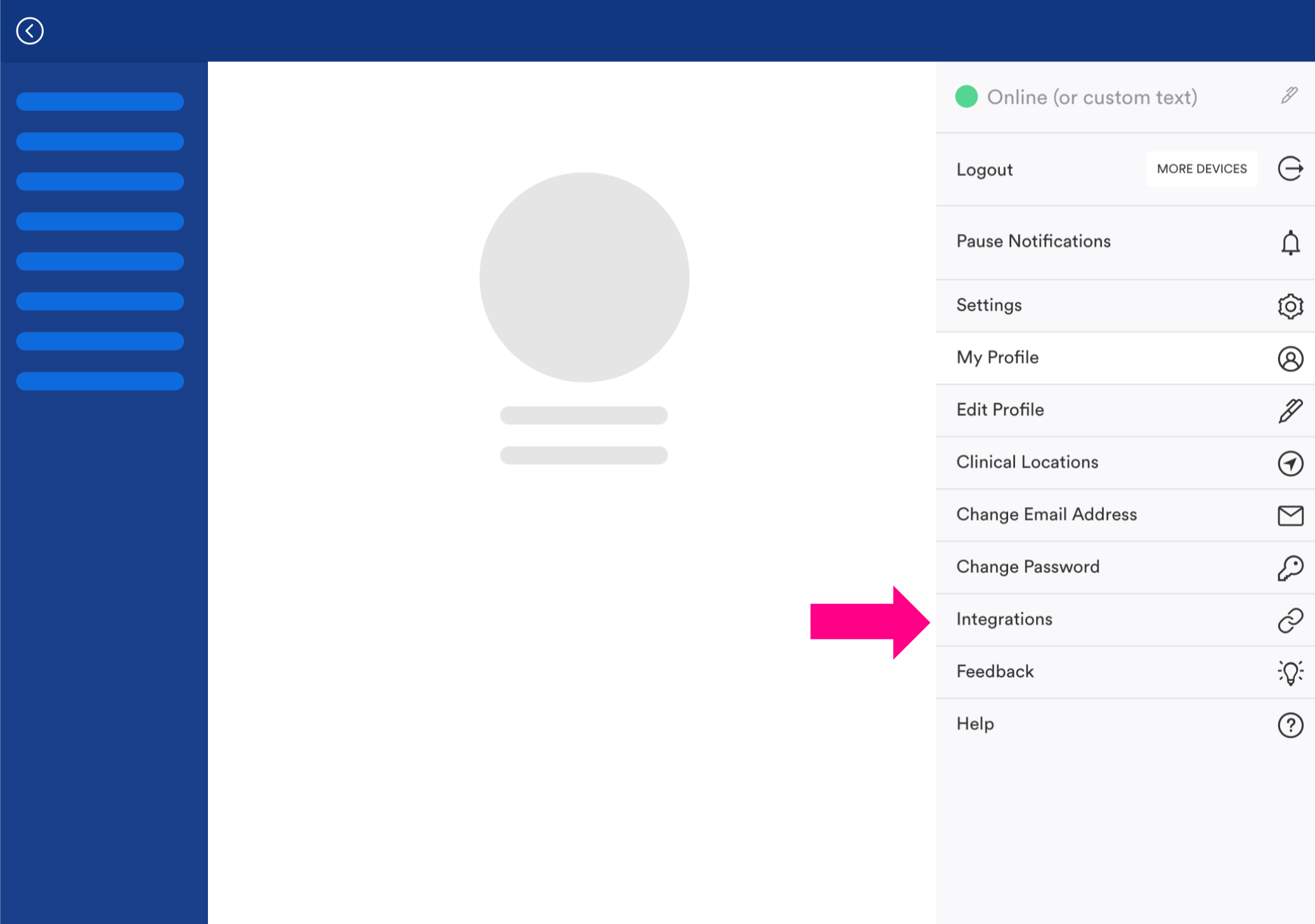 4. Select the
vendor
you wish to integrate with (Karisma):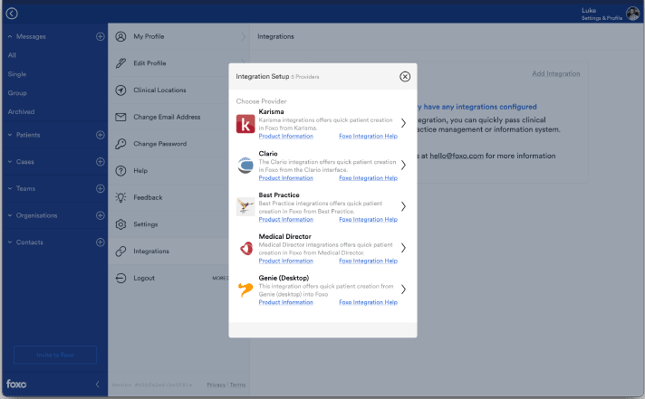 5. Give the integration a name (this is optional). Eg. "My Karisma Integration"
6. Choose one or more Teams.
Adding a Team to the integration lets you share a Patient or Case directly to the Team from your Karisma instance:
7. Press Select Teams and start searching (eg "Bookings team" or "Concierge")
8. Press the blue plus (+) icon next to the team. You can choose multiple.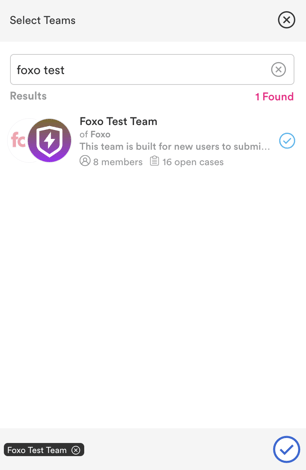 9. Press the tick button, then "Submit"
The final and very important step is sending your "Unique API Endpoint" (URL with numbers) to your IT administrator or team. Press the Copy to Clipboard button (pictured below), then email this to your IT lead.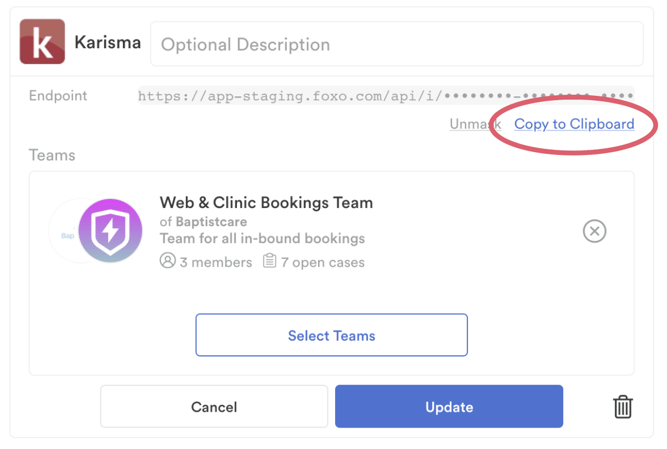 With the Unique API Endpoint copied, paste this into a new email addressed to your IT team (control + v for windows, command v for Mac) making reference to the Foxo integration.
Once you hear back from your IT team that they have updated your profile, you will need to quit and re-open Karisma.
Using the Foxo integration in Karisma 3.0
1. To use the integration, simply navigate to your reports in Karisma. With a Report selected (pictured below) press Push to Foxo (1).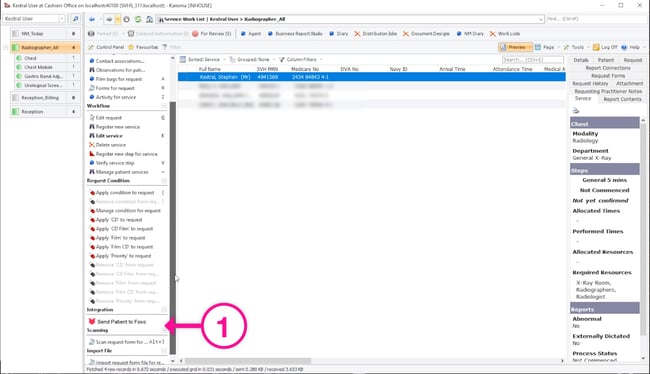 You can also do this directly from a Report by pressing the Foxo icon (2) shown below.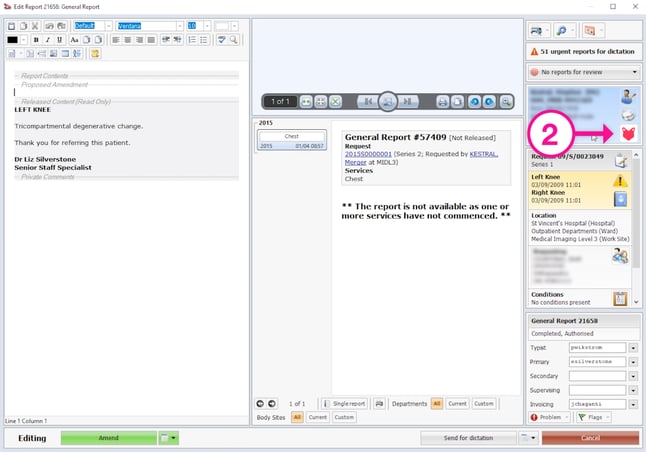 2. Once pressed, you'll see a popup window that lets you send the Patient to yourself or to a Clinical Team. If you have followed a Team in Foxo (eg. Concierge service), it will appear in the dropdown.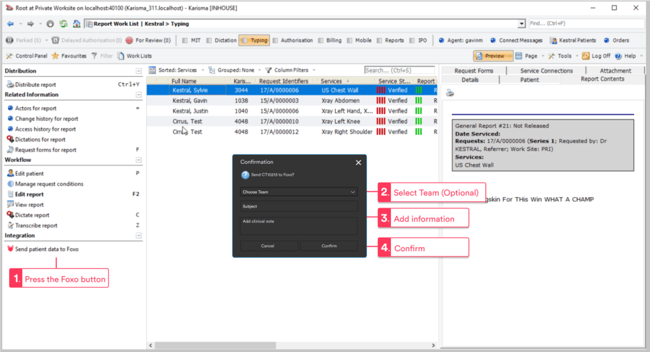 4.