How to use Foxo's Guest Chat (Referrer's experience)
Below we've outlined the Guest user experience when starting a live chat.
Step 1: When accessing Guest Chat for the first time, guests will need provide first name, last name and their email address.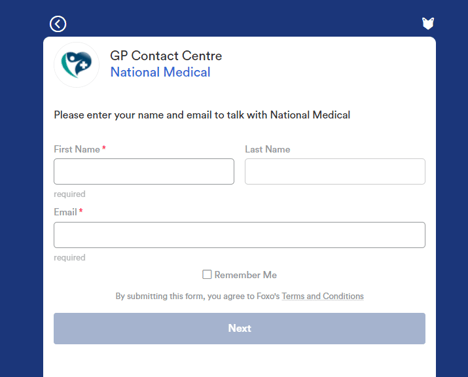 Note: If the ''Remember Me'' checkbox is ticked, the session will be active for 14 days. If it is unticked, the session will be active for 8 hours. An active session means you won't have to log in again and can directly access the chat.
Step 2: Enter the OTP which was sent to the provided email account.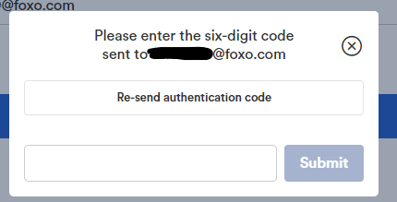 Step 3: Add a subject to start the live chat.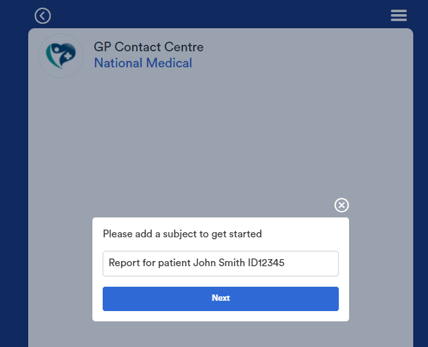 Step 4: A member of the Concierge Team will claim and action your Case. You can drag and drop documents (i.e. referrals, reports etc) into the chat window or download documents that have been shared with you.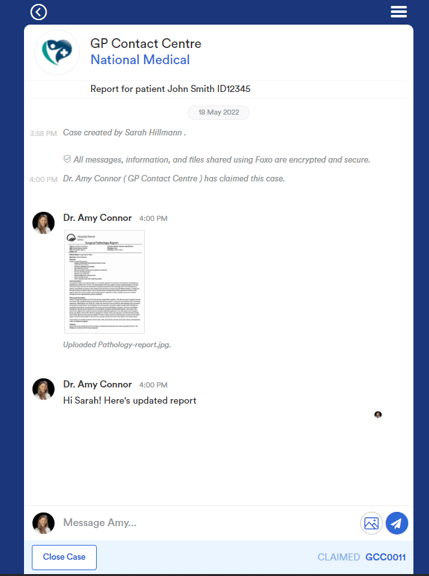 Step 5: Once your request has been actioned, a Team member will request to close the Case. You can confirm the closing of the Case, or it'll auto-close after 7 days.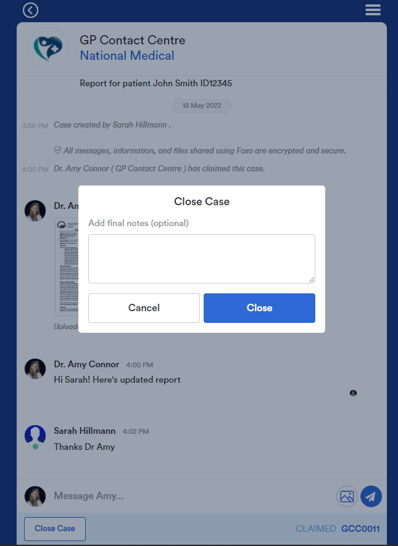 💡 Good to Know:
All communication is kept and stored for future access. Guests can access all of their open and closed Cases under the Hamburger menu in the top right corner.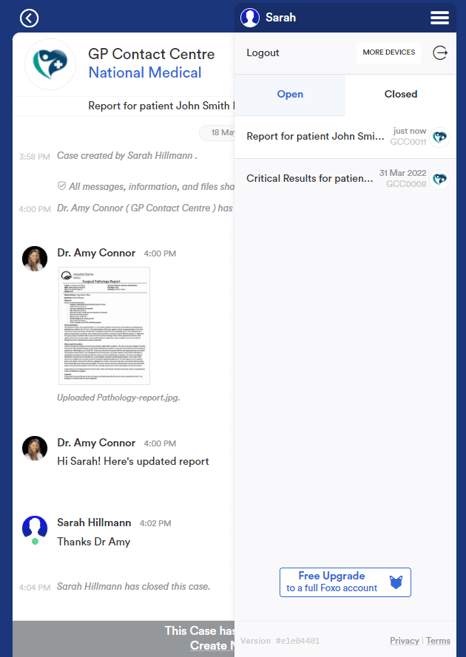 ❓ What happens if I close the window before I hear back from the Team?
You will receive an email notification for any new activity after 5 mins if the activity is unread. The email contains a link that launches directly into the chat window.